A week in the life of a FIAM publisher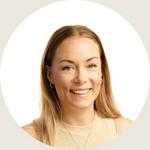 Updated by Amalie
A week in the life of a FIAM publisher
Dear FIAM measurement member. This article describes a week in the life of a FIAM publisher and will guide you through the weekly deadlines, processes and responsibilities of the publishers all for the purpose of ensuring publisher control, successful, and trustworthy measurement of the Finnish Internet Audience.
This process description covers the day-to-day operations after successful onboarding.
Monday ☕️
Monday morning at 2 am CET is the deadline for data delivery for Publishers on the server-2-server measurement solution. If delayed, the result will be a delay in the production of the Toplist preview also known as the review dashboard.
Fortunately, most publishers don't have to get up that early. The data dump happens automatically and does not require coffee to function.
Tuesday 👀
Every Tuesday the data from the previous week is made available and up to date in the Toplist preview also known as the review dashboard, allowing the Publisher a preview of the data before the publication of the Toplists.
The purpose of the preview is for the Publisher to review the measurement and evaluate if any changes made to the media (like website improvements, app re-designs or CMP changes) have had an unintended impact on the measurement, and if any anomalies detected are due to natural traffic pattern changes, technical changes or due to an issue with the implementation.
In cases where there is a confirmed or suspected case of faulty implementation, it is the responsibility of the publisher to initiate troubleshooting, resolve the issue, and update the validation status before the publication of the Toplists.
Wednesday ✅
The end of the day on Wednesday is the last possibility for the publisher to review and change the validation status, for the changes to be incorporated in the creation of the Toplist the following day.
Thursday 📊
Thursday is the publication day of the public Media Site Toplist. The Toplist is generated early in the morning and calculated and delivered by Thursday 12:00 CET.
So Thursdays at 12:01 CET is when the publishers share their excellent results for the previous week with colleagues, partners, (future and current) customers and the industry.
Friday 🍺
On Fridays, it's time to celebrate a successful week of measurement with a cold beer in a hot sauna - it is the Finnish Internet Audience we measure, after all.
Saturday & Sunday ❤️
On Saturdays and Sundays, it's time for relaxation and spending time with family and friends.